How to Make Your Tires Last Longer

Most Columbus, GA drivers prefer to avoid tire replacements when they're not necessary. Who would want to get new tires every few months? If you're wondering how to make your tires last longer, you've come to the right place. There are certain precautions you will want to take to ensure a longer lifespan, including periodic inspections. Consider these tips from our Service Center to promote tire health!
Tire Care Tips
Want to ensure a long life for your tires? You can always have long life tires installed for your Auburn commutes, but there are some simple maintenance tasks to keep up with for your average tires to ensure that they run smoothly for many miles to come.
Check Tire Pressure: On a monthly basis, check your tire pressure. Good tire health often stems from tire pressure remaining at the appropriate level, and tires can lose up to a pound per square inch of pressure each month. Keep the time of year in mind, as well. Tires lose more pressure in the winter than in the summer, for example.
Rotate Your Tires: Bring your new Ford to Opelika Ford Chrysler Dodge Jeep Ram for a tire rotation approximately every 5,000 miles. Uneven wear can be detrimental to the lifespan of your tires, and tire rotations are meant to help your tires wear more evenly.
Balance Your Wheels: Along with tire rotations, have your wheels balanced. If weight is more heavily distributed to one wheel over another, you're sure to encounter uneven wear.
Check Your Alignment: Twice a year, check that your wheels are aligned. When wheels are misaligned, tires wear out much more quickly. One sign of misalignment is your steering wheel is shaking.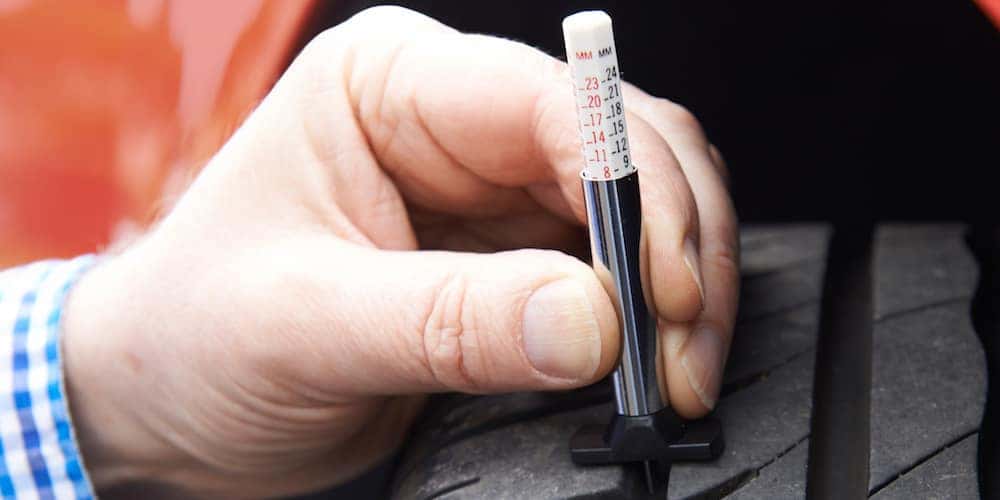 Schedule Tire Service with Opelika Ford Chrysler Dodge Jeep Ram
Whether you are looking to maintain your current vehicles or are seeking replacements, Opelika Ford Chrysler Dodge Jeep Ram has you covered. When it comes to the latter, keep in mind that we use genuine OEM parts to guarantee proper fit and optimal performance. Give us a call at (334) 749-8113 to schedule a service appointment, and be sure to check out our tire coupons to make your visit more affordable. Otherwise, feel free to get in touch with any questions!
---
More from Opelika Ford Chrysler Dodge Jeep Ram
Financing a new or used vehicle should not be a life-altering decision, especially when done so properly and with the right support. At Opelika Ford CDJR, we work to help our clients finance the vehicle of their dreams, whether they have good credit, no credit at all, or less-than-ideal credit. Regardless of your current credit…

If you're looking to invest in a new pickup truck but you're searching for the best of the best, look no further than the Ram 1500. The 2023 Ram 1500 is impressive with massive hauling and towing capability while also providing drivers with four choices of engine. To learn more and to test drive the…

Exploring the great outdoors is not as easy to do if you own a vehicle that is only designed for city driving. If you're in the market for a new car, truck, or SUV, and you want to ensure it has all of the capabilities necessary to explore the unknown, consider the 2023 Bronco Sport….