How to Refinance a Car Loan

Is the interest rate on your car loan a bit high? Want to pay less each month for your car? Depending on your answers to these questions, you may be wondering how to refinance a car loan. Luckily, the finance team at Opelika Ford Chrysler Dodge Jeep Ram is here to offer some insight about the refinancing process.
---
How Do You Refinance a Car Loan?
Unsure how to refinance a car loan? Overall, your goal in refinancing is to lower the interest rate of your current loan. In order to refinance a car loan, then, you will need to know your interest rate, how much you are paying in interest each month, and your total monthly payments. Review your statements or contact your lender to confirm these figures.
Armed with this information, follow these steps:
Check Your Credit Score: Have you paid all of your car loan payments on time? Then there's a good chance that your credit score has improved. Check to see where your credit is at, because a higher credit score typically means a lower interest rate.
Start Applying: Submit several applications to various automotive finance companies so that you can secure the best rate. Remember to submit all applications within 14 days of each other to minimize the impact on your credit score.
Evaluate Offers: Once you receive refinancing offers, run the numbers to see if any of them help you to achieve the monthly payment you're hoping for. You can use our monthly payment calculator for assistance.
Determine Your Loan Term: In evaluating your offers, consider your loan term, as well. Longer loan terms usually come with smaller payments, but you will pay more interest over that time period. Meanwhile, a shorter loan term requires larger payments, but you'll end up paying less in interest.
No two Auburn drivers have the same circumstances, so work with lenders to get the offer and terms that you need for your individual refinancing.
---
What to Know When Refinancing Your Car
Here's what to know when refinancing your car in the Columbus, GA area:
Fees: Check your original car loan for fees associated with paying it off early. If there are fees, refinancing may not be the most cost-effective option for you..
Underwater Finances: How much is your car currently worth? If your vehicle's value is lower than what you owe on your car loan, it may be more difficult to get approved for refinancing..
Older Vehicles: If your car is older and has already experienced significant depreciation, there's a good chance that lenders will turn you away.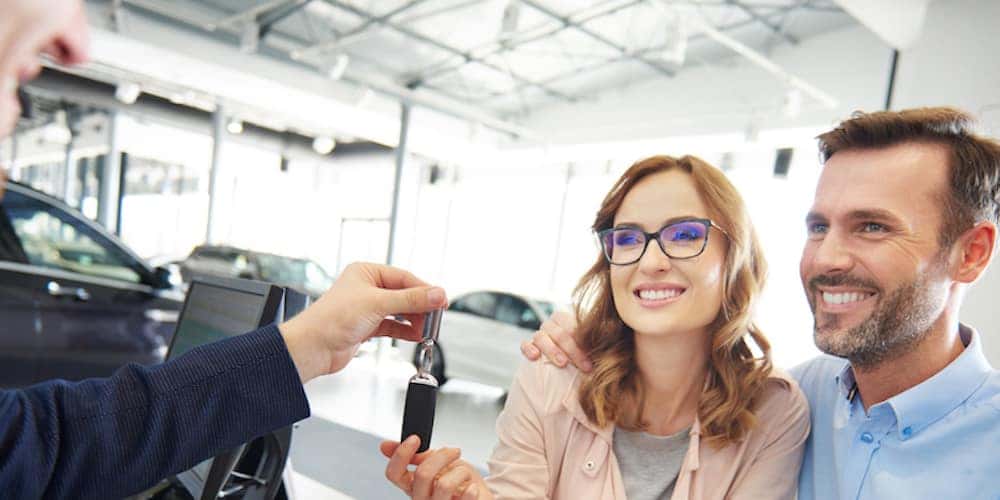 ---
Learn About Your Financing Options at Opelika Ford Chrysler Dodge Jeep Ram
The team at Opelika Ford Chrysler Dodge Jeep Ram is here to help if you need assistance refinancing your car. If you have any questions or need more car buying advice, don't hesitate to reach out!
---
More from Opelika Ford Chrysler Dodge Jeep Ram
Financing a new or used vehicle should not be a life-altering decision, especially when done so properly and with the right support. At Opelika Ford CDJR, we work to help our clients finance the vehicle of their dreams, whether they have good credit, no credit at all, or less-than-ideal credit. Regardless of your current credit…

If you're looking to invest in a new pickup truck but you're searching for the best of the best, look no further than the Ram 1500. The 2023 Ram 1500 is impressive with massive hauling and towing capability while also providing drivers with four choices of engine. To learn more and to test drive the…

Exploring the great outdoors is not as easy to do if you own a vehicle that is only designed for city driving. If you're in the market for a new car, truck, or SUV, and you want to ensure it has all of the capabilities necessary to explore the unknown, consider the 2023 Bronco Sport….